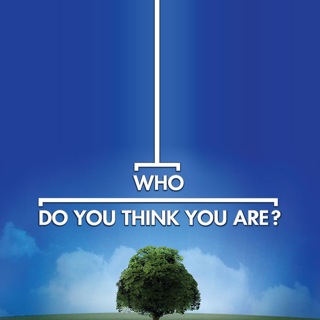 Season 1
Tuesday, October 12th, 2004

s1e1: Bill Oddie

Bill Oddie is the first celebrity to undergo the family tree search, as he endeavours to find out more about his mother, who was institutionalised when he was a child.

Tuesday, October 19th, 2004

s1e2: Amanda Redman

Actress Amanda Redman explores her roots.

Tuesday, October 26th, 2004

s1e3: Sue Johnston

Actress Sue Johnston explores her roots.

Tuesday, November 2nd, 2004

s1e4: Jeremy Clarkson

Jeremy is determined to find out if his mother was descended from the Kilner Jar people, and if they were, where all the money had gone.

Tuesday, November 9th, 2004

s1e5: Ian Hislop

Ian finds out more about the part his grandfathers played in the wars of the 20th Century.

Tuesday, November 16th, 2004

s1e6: Moira Stewart

Moira Stewart's family tree exploration takes from the Highlands of Scotland to the West Indies.

Tuesday, November 23rd, 2004

s1e7: David Baddiel

David explores his Jewish roots and discovers some Orthodox Jewish relatives in London.

Tuesday, November 30th, 2004

s1e8: Lesley Garrett

Lesley explores her family tree in Yorkshire.

Tuesday, December 7th, 2004

s1e9: Meera Syal

Meera's exploration takes her to the Punjab.

Tuesday, December 14th, 2004

s1e10: Vic Reeves

Was Vic's father a bigamist?
Season 2
Wednesday, January 11th, 2006

s2e1: Jeremy Paxman

The stern host of BBC2's Newsnight searches for his roots.

Wednesday, January 18th, 2006

s2e2: Sheila Hancock

Sheila Hancock chases after a mysterious woman in a photograph in the search for her roots.

Wednesday, January 25th, 2006

s2e3: Stephen Fry

An emotional journey as Stephen investigates his European Jewish roots.

Wednesday, February 1st, 2006

s2e4: Julian Clary

Julian Clary investigates his roots through Europe.

Wednesday, February 8th, 2006

s2e5: Jane Horrocks

Jane looks into her Lancashire roots.

Wednesday, February 15th, 2006

s2e6: Gurinder Chadha

Gurinder investigates her roots in Kenya and India.
Season 3
Wednesday, September 6th, 2006

s3e1: Barbara Windsor

Barbara roots extend through East London and Suffolk.

Wednesday, September 13th, 2006

s3e2: Robert Lindsay

Robert's roots take him back to Derbyshire.

Wednesday, September 20th, 2006

s3e3: Colin Jackson

Colin's roots extend to Panama, Jamaica and Scotland.

Wednesday, September 27th, 2006

s3e4: David Tennant

David's quest to discover his family take him to the Isle of Mull, and then on to Londonderry, to confront an unexpected side to his ancestors.

Wednesday, October 4th, 2006

s3e5: David Dickinson

David's roots are in Armenia.

Wednesday, October 11th, 2006

s3e6: Nigella Lawson

What will Nigella find in her family tree?

Wednesday, October 18th, 2006

s3e7: Jeremy Irons

Does Jeremy have roots in Ireland?

Wednesday, October 25th, 2006

s3e8: Julia Sawalha

Julia's journey takes her to France and Jordan.
Season 4
Thursday, September 6th, 2007

s4e1: Natasha Kaplinsky

Natasha travels to Cape Town in search of information about her father's involvement with the anti-apartheid movement during the 1960s. Later, after researching a possible connection with King George the Third, she travels with her Australian cousin Benni to Belarus where some disturbing discoveries are made about the persecution of her Jewish ancestors.

Thursday, September 13th, 2007

s4e2: John Hurt

John looks into his great grandmother's parentage.

Thursday, September 20th, 2007

s4e3: Griff Rhys Jones

Griff Rhys Jones looks at both sides of his family's history, learning about the early British railway workers and trying to work out whether relatives really died in a train crash or there might be darker family secrets.

Thursday, September 27th, 2007

s4e4: Carol Vorderman

Carol explores her family tree.

Thursday, October 4th, 2007

s4e5: Alistair McGowan

Alistair McGowan explores his heritage from his father's side, investigating what 'Anglo-Indian' means by a journey to India.

Thursday, October 11th, 2007

s4e6: Graham Norton

Thursday, October 18th, 2007

s4e7: Matthew Pinsent
Season 5
Thursday, August 14th, 2008

s5e1: Patsy Kensit

Patsy's late father was a villain. Jimmy Kensit was deeply involved with the most notorious gangsters of 1960s London: the Krays and the Richardsons. Reggie Kray was even godfather to Patsy's brother. Apprehensively, Patsy embarked on an investigation into her father's murky past, to understand the roots of his criminality and to discover how far back 'the family trade' goes. Patsy met up with a criminologist who had unearthed a copy of her father's criminal record, revealing the true extent of his crimes. She was then shocked to uncover documents in the National Archives that show her grandfather was also a prolific criminal. After more research, Patsy was at last relieved to discover that her great-grandfather, though impoverished, was an honest walking stick maker. Tracing her roots even further back, an amazing document in Goldsmith's Hall revealed how the Kensit family, once affluent artisans, first fell into terrible poverty. Ultimately Patsy made the emotional discovery that rather than descending from a long line of villains, one of her ancestors was a remarkable vicar who dedicated his life to helping the poor.

Thursday, August 21st, 2008

s5e2: Boris Johnson

Boris Johnson knew a certain amount about his diverse family background, but was intrigued by several family stories and mysteries. He was particularly keen to investigate stories associated with the relatives of his paternal grandparents. Boris's grandfather, Wilfred Johnson, had never spoken about the murder of his Turkish father in the 1920s. Boris's grandmother Irene Johnson (née Williams), known as 'Granny Butter', had always been the subject of derision in the family due to her grandiose claims of an aristocratic French background. So Boris set out on an international journey of discovery to separate fact from fiction.

Wednesday, August 27th, 2008

s5e3: Jerry Springer

Jerry knows that if his parents had not fled Germany before the start of the Second World War he would almost certainly not be alive today. As Jewish refugees, they settled in London before moving to the United States. Tragically, Jerry's grandmothers were not so lucky. Unable to escape from the Nazis, both died in the Holocaust. Jerry sets out on an emotional journey to discover what happened to them. How far back can he trace the Springer family in Germany and did any of them survive the war?

Wednesday, September 3rd, 2008

s5e4: Esther Rantzen

If Esther's family is as genteel and respectable as she's always believed, where do the rumours of bigamy, fraud and murder come from? Stories of a 'black sheep' have always intrigued her, as have the origins of the Rantzen side of the family. Her search for answers takes her from the slums of Spitalfields in London to the diamond mines of South Africa. Along the way she discovers the amazing story of a fugitive from justice.

Wednesday, September 10th, 2008

s5e5: Ainsley Harriott

Ainsley Harriott heads to the West Indies and discovers that Caribbean history isn't quite as 'black and white' as he'd imagined. In addition to harrowing stories of slavery, Ainsley discovers his ancestors include a soldier, a policemen, wealthy 'free blacks' and even white plantation owners.

Wednesday, September 17th, 2008

s5e6: David Suchet

Confusion reigns in David Suchet's family history. Was his father's father German, Russian or Estonian? Was his name Suchedowitz, Suchet or Shoket? David's mother's family is equally confusing. Was her grandfather really a French photographer? And why did another ancestor's ship sink off Norfolk? David travels across Europe hoping to find some answers.
Season 6
Monday, February 2nd, 2009

s6e1: Rory Bremner

In Holland and Germany, Rory Bremner delves into the wartime experiences of the father he didn't know very well.

Monday, February 9th, 2009

s6e2: Fiona Bruce

Fiona Bruce discovers the sad truth behind her great-grandfather's mysterious death, and returns to her family's ancestral home.

Monday, February 16th, 2009

s6e3: Rick Stein
Season 0
not specified

s0e1: First Steps to Researching Your Family
Season 5
Wednesday, September 24th, 2008

s5e7: Jodie Kidd

Jodie has often wondered why none of her family ever talked about her mother's grandfather, Sir Rowland Hodge. Although she grew up with many stories about her other great-grandfather Lord Beaverbrook, Sir Rowland's past remains a mystery. Investigations in Newcastle and London soon reveal why, as Jodie uncovers a tale of scandal and political corruption. An exploration of Beaverbrook's ancestors takes her across the Atlantic to Colonial America and a connection to some of the first Puritan settlers.

Wednesday, October 1st, 2008

s5e8: Laurence Llewelyn-Bowen

"Most people assume that I'm from a long line of gothic, castle-dwelling Welsh gentry", says Laurence, "but I don't think I am". However, an old family letter hints that some of these assumptions may in fact be correct. Following a tantalising clue left by great-aunt Kitty, Laurence sets out to investigate. Is there a long lost family estate and fortune somewhere in Somerset? Could Laurence really be a member of the landed gentry?
Season 6
Monday, February 23rd, 2009

s6e4: Zoë Wanamaker

Actress Zoe Wanamaker traces the roots of her family back to the Ukraine via America and the anti-communist witch-hunt that caused her father Sam to flee to the UK.

Monday, March 2nd, 2009

s6e5: Kevin Whately

Actor Kevin Whately discovers that his ancestors were amongst the richest and most powerful men of the 17th century.

Wednesday, July 15th, 2009

s6e6: Davina McCall

Davina McCall makes some intriguing and shocking discoveries as she delves into her family's past, hoping to learn more about her maternal French heritage.

Wednesday, July 22nd, 2009

s6e7: Chris Moyles

Known for his outspoken views, Radio 1 DJ Chris Moyles finds himself getting unexpectedly emotional as he goes back to his Irish roots.

Wednesday, July 29th, 2009

s6e8: Kate Humble

TV presenter Kate Humble knows little about her family history. What she does know is that her paternal grandfather was a test pilot, and she believes her maternal grandfather ended up in Colditz. On the trail of her grandfather Bill Humble, who was a test pilot during the Second World War, Kate visits the RAF Museum. She is astonished to discover what a legend Bill was in flying circles, and is amazed to see his daredevil flying for herself in archive film held there.

Wednesday, August 5th, 2009

s6e9: David Mitchell

Actor and comedian David Mitchell goes in search of his Scottish roots.

Wednesday, August 12th, 2009

s6e10: Kim Cattrall

Liverpool-born Kim Cattrall sets out to solve a family mystery that has endured for more than seventy years, the disappearance of her grandfather.

Wednesday, August 19th, 2009

s6e11: Martin Freeman

With his dad having died when he was 10 and his parents having divorced some years before, Martin Freeman tries to find out the paternal side of his family history.
Season 7
Monday, July 19th, 2010

s7e1: Bruce Forsyth

Bruce Forsyth receives a letter from America from a woman who claims to be related to Bruce through Bruce's great-grandfather, Joseph Forsyth Johnson. The letter suggests that Joseph Forsyth Johnson was married to two women at the same time and that he died at sea. Bruce is determined to investigate these claims and discover the truth for himself.

Monday, July 26th, 2010

s7e2: Rupert Everett

Rupert Everett's varied acting career has involved starring in Hollywood films as diverse as My Best Friend's Wedding, Shrek 2 and The Importance of Being Earnest. Rupert has a rigidly conservative background, and feels that much of his own life has been a reaction against it. Following the recent death of his father six months ago, he wants to investigate the paternal side of his family.

Monday, August 2nd, 2010

s7e3: Dervla Kirwan

Irish actress Dervla Kirwan became a household name in the hit series Ballykissangel. But she has never spoken about her great-uncle Michael Collins, a national figure who changed Irish history and fought to establish the Irish Free State. Dervla wants to find out how her grandfather Finian, Michael's nephew, fits into the events shaped by his famous uncle.

Monday, August 9th, 2010

s7e4: Monty Don

Famous gardener Monty Don comes from a well-known dynasty of architects on his mother's side of the family, but knows little about his other relatives.

Monday, August 16th, 2010

s7e5: Rupert Penry-Jones

Actor Rupert Penry-Jones has made his name playing dashing, quintessentially English heroes. But his family background is very different. His mother, actress Angela Thorne, was born in Karachi, when it was part of British India.

Monday, August 23rd, 2010

s7e6: Alexander Armstrong

Comedian Alexander Armstrong always knew his family background was likely to be privileged, but he's keen to find out exactly how posh he is...

Monday, August 30th, 2010

s7e7: Jason Donovan

Jason comes from showbiz parents who divorced when he was five. His British born father won custody and brought him up alone, but its Jason's mother's family line that holds the key to Jason's Australian heritage - up to now a complete mystery to him.

Monday, September 6th, 2010

s7e8: Hugh Quarshie

Holby City actor Hugh Quarshie was born in Ghana, but moved to Britain with his parents as a child. He knows there is Dutch ancestry in his family, but doesn't know where the bloodline began. To find out, he visits his uncle in Ghana, where he discovers a new relative and learns some interesting facts about his mother. Finally, he travels to the Netherlands to unravel the truth.

Monday, September 13th, 2010

s7e9: Alan Cumming

Award-winning actor and Broadway star Alan Cumming made his name acting in films such as Goldeneye and X-Men, but grew up in a small Scottish town. He tries to solve the mystery of his maternal grandfather, Thomas Darling. A career soldier who spent most of his life away from home serving in the army, he died, aged just 35, in mysterious circumstances in Malaysia.
Season 8
Wednesday, August 10th, 2011

s8e1: June Brown

During her search to find out if she is a real EastEnder, June unravels her Jewish heritage, and discovers how momentous historical events shaped her family's destiny, forcing them to migrate across Europe.

Wednesday, August 17th, 2011

s8e2: JK Rowling

In a rare television appearance, best-selling Harry Potter author JK Rowling sets out to investigate her French roots.

Wednesday, August 24th, 2011

s8e3: Sebastian Coe

The former Olympic gold medal winner sets out to discover if there is any truth in his grandmother's claims that the family's origins were once quite grand.

Wednesday, August 31st, 2011

s8e4: Larry Lamb

Actor Larry Lamb sets out to learn about his biological grandparents.

Wednesday, September 7th, 2011

s8e5: Emilia Fox

Silent Witness star Emilia Fox tries to find out how far back her family's acting roots go.

Wednesday, September 14th, 2011

s8e6: Alan Carr

Alan Carr explores his family's football connection and his grandfather's brush with fame.

Wednesday, September 21st, 2011

s8e7: Robin Gibb

Bee Gees singer Robin Gibb discovers how his paternal great-grandfather rose from poverty to become a decorated soldier, and heads to Paisley, Renfrewshire, to investigate a mysterious family breakdown.

Wednesday, September 28th, 2011

s8e8: Richard Madeley

Richard Madeley sets out to learn more about the Canadian side of his family.

Wednesday, October 5th, 2011

s8e9: Len Goodman

Strictly Come Dancing judge Len Goodman investigates his mother's family.

Wednesday, October 12th, 2011

s8e10: Tracey Emin

Tracey knows very little of her maternal line, and is keen to find out more about her East End roots
Season 9
Wednesday, August 15th, 2012

s9e1: Samantha Womack

Samantha Womack is best known for playing Ronnie Mitchell in EastEnders. Sam's parents separated when she was young, and she grew up with only a fractured sense of her family history. Sam starts her journey by looking into the military career of her great grandfather, Alexander Cunningham Ryan.

Wednesday, August 22nd, 2012

s9e2: Gregg Wallace

Gregg Wallace sets out to solve a long-standing family mystery: what happened to his great-grandfather, Henry Roland Springett, who abandoned his wife and children, including Gregg's grandfather, and was thought to have deserted the Navy?

Wednesday, September 5th, 2012

s9e4: Annie Lennox

Eurythmics singer and political activist Annie Lennox' uncovers an extraordinarily dark tale of tangled family relationships blighted by illegitimacy and poverty.

Tuesday, August 28th, 2012

s9e3: Patrick Stewart

Sir Patrick Stewart's memory of his late father Alfred is scarred by recollections of domestic abuse. In this deeply personal and moving film, Patrick investigates his father's extraordinary war career, and discovers the shocking impact it had on his character.

Wednesday, September 12th, 2012

s9e5: Hugh Dennis

Comedian and actor Hugh Dennis's grandfathers both fought in the First World War, but rarely spoke about what they went through. In this episode, Hugh uncovers their very different wartime experiences. For his paternal grandfather, Ronald Dennis, the war offered an opportunity to finally escape a life in the coalmines of Yorkshire. For Hugh's maternal grandfather, Godfrey Hinnels, it was a brutal and bloody experience, as he found himself in some of the Great War's most infamous battles.

Wednesday, September 26th, 2012

s9e7: William Roache

Actor William Roache has always known that his grandmother, Zillah Waddicor, ran a cafe in Alton Towers in the 1920s and 1930s, long before it became a theme park. But as Bill sets out to discover more about Zillah, whom he remembers as a kindly elderly lady, he is astonished to find out that the cafe was a far more ambitious enterprise and that, while overcoming a challenging personal life, Zillah was a trailblazing entrepreneur. Bill discovers that his great-grandfather James was also an innovative business person, dealing in some very unusual wares in late 19th century Blackpool.

Wednesday, September 19th, 2012

s9e6: Alex Kingston

Actress Alex Kingston knows that her great-grandfather, William Keevil, died during the First World War, leaving behind a wife and young family - including Alex's then 4-year-old grandmother. Alex sets out to investigate exactly what happened to William, and discovers how his pre-war career as a photographer put him in an unusual position. Alex has also heard rumours of Jewish ancestry in her family tree. Her quest to discover if this is true takes an unexpected turn, leading to a story involving her four-times great-grandmother, Elizabeth Braham, another widow with young children. As Alex delves further into Elizabeth's life, she is astonished to discover the unconventional enterprise Elizabeth undertook to avoid sliding into poverty.
Season 10
Tuesday, July 24th, 2012

s10e1: Una Stubbs

Wednesday, August 28th, 2013

s10e6: Nick Hewer

TV personality Nick Hewer has fond memories of his maternal Irish grandfather but has always been intrigued about how a Catholic managed to reach the prestigious office of high sheriff in Protestant-dominated 1920s Belfast. On his father's side, Nick goes further back - to his nine times great grandfather - and discovers how his family's fortunes were shaped by the English Civil War.

Wednesday, September 4th, 2013

s10e7: Nitin Ganatra

EastEnders star Nitin Ganatra moved to England from Kenya when he was just three years old. Now Nitin has questions about his identity and wants to investigate why his family left Kenya, and why they immigrated to Africa from India in the first place. The trail leads Nitin to Gujurat and his family's ancestral home. Along the way, Nitin makes an emotional and shocking discovery about his mother's family.

Wednesday, September 11th, 2013

s10e8: Sarah Millican

Wednesday, September 18th, 2013

s10e9: Marianne Faithfull

Singer and '60s pop icon Marianne Faithfull had a difficult relationship with her mother, Eva. In this film Marianne investigates Eva's earlier life, as a dancer in 1920s Berlin- the era immortalised in the film Cabaret. Marianne also discovers her half-Jewish mother's precarious existence in Vienna during World War Two and investigates whether there is any truth in the rumour that the family was involved with the Austrian Resistance.
Season 12
Thursday, August 13th, 2015

s12e1: Paul Hollywood

Baker Paul Hollywood grew up very near his maternal grandparents and was particularly close to his grandfather, Norman Harman. The discovery of Norman's service medals sends Paul off on a journey to find out about his experiences in World War II, serving as an anti-aircraft gunner. Paul discovers that, having survived extraordinary danger in Tunisia, his grandfather found himself in the middle of an even more treacherous battle when he was sent to Italy as part of the Allied invasion force. Norman ended up stranded on the beaches at Anzio, surrounded by Germans - with nowhere to hide. Further up his tree, Paul also discovers stoic Scottish ancestry - and a very demanding job!

Thursday, August 20th, 2015

s12e2: Jane Seymour

Actress Jane Seymour grew up in London but knows that her father's side of the family originally came from Poland. She suspects that they suffered in the Holocaust, but has never known what happened. In particular, she wants to find out the fate of her two paternal great aunts, Jadwiga and Michaela, and their families. Jane's search for the truth takes her to Warsaw - where she discovers that although Jadwiga managed to escape the ghetto, she was tragically separated from her family - and to France, where she follows Michaela and her family in a terrifying flight to Switzerland as they flee the Nazis.

Thursday, August 27th, 2015

s12e3: Derek Jacobi

Derek Jacobi grew up in Walthamstow and a clue in his mother's family tree hints at a more colourful past. He soon finds out that, far from being from humble roots as he had thought, he is in fact descended from a wealthy French Huguenot fleeing religious persecution in France.

Thursday, September 3rd, 2015

s12e4: Jerry Hall

Jerry Hall knows her father's family originally came from Oldham, but wants to discover how they ended up in America.

Thursday, September 10th, 2015

s12e5: Gareth Malone

Thursday, September 17th, 2015

s12e6: Anne Reid

Thursday, September 24th, 2015

s12e7: Frank Gardner

Thursday, October 1st, 2015

s12e8: Anita Rani

Thursday, October 8th, 2015

s12e9: Mark Gatiss

Actor and writer Mark Gatiss has always had a love of storytelling and a passion for the ghastly and ghoulish but has always wondered where it comes from. So when he discovers that his mother's side of the family goes back five generations to the wilds of Northern Ireland, his imagination is awakened. Mark travels to Ireland, where he untangles a tale of rags to riches and finds out that his family were storytellers and (allegedly) vampire slayers!

Thursday, October 15th, 2015

s12e10: Frances de la Tour